Published: 27 November 2018

27 November 2018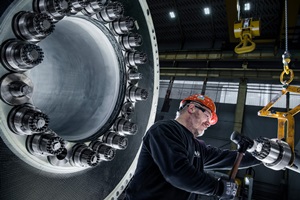 MHI Vestas has announced that the company will begin recruiting 50 new employees at its nacelle factory at Lindoe port of Odense on Fyn. The hiring ramp-up, which includes production line workers and engineers, along with new efficiency measures inside the factory, will serve to increase annual production at the facility.
In addition to additional staff and a new testing regime, the expansion plans also include an additional 10,000 sq. meters of factory space, and 27,000 sq. meters of storage space for completed nacelles, effectively doubling the company's physical footprint at Lindoe. The company also announced that it has extended its lease agreement with the port to 8 years.