Published: 12 July 2019

12 July 2019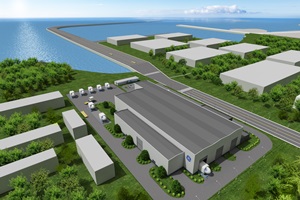 GE Renewable Energy has announced that it will open a new offshore wind factory at Jieyang's Offshore Wind cluster in the Chinese province of Guangdong and will establish a new Operation and Development Center in the city of Guangzhou.
The new GE offshore wind factory in Jieyang will help to meet Chinese growing demand for offshore wind energy and will serve domestic and regional projects. Site construction is expected to begin at the end of this year, completed in 2021 and will start assembly production in the second half of 2021.
GE's new Operation and Development Center in Guangzhou will perform research and development activities focused on regional needs. The site will also support customers throughout optimizing project costs, training, data management and operation and maintenance services. This new Center will be the regional Sales and Project Management office for GE Renewable Energy's Offshore Wind business.