Published: 11 September 2023

11 September 2023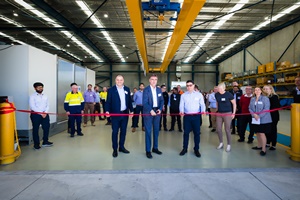 Flender further expands production and service capacities in Australia by opening a new facility in Sydney. The new Sydney facility will be over 1,800 square meters and has the structural capacity for a 50-tonne crane.
It will have all equipment required to deliver OEM standard to customers. Flender will be able to repair gearboxes up to 40 tons as well as equipment like main shafts for wind turbines, lube systems, fluid couplings and brakes. Sydney is Flender's fourth service hub in Australia besides the locations in Rockhampton, Perth and Melbourne. The latter is part of the acquisition of Finnish wind gearbox manufacturer Moventas in 2022.