Published: 11 October 2021

11 October 2021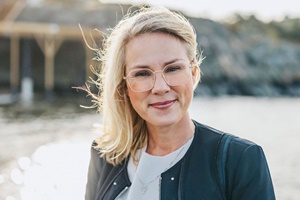 Cloudberry Clean Energy (Cloudberry) is scaling up its offshore wind team and has recruited Charlotte Bergqvist to head a new business area dedicated to pursuing investment and development opportunities within shallow water wind energy in the Nordics.
Bergqvist has gained renewable energy business experience from utilities, grid owners and renewable energy companies, such as wpd Offshore and Svenska Kraftnät, the Swedish TSO. Bergqvist's main focus will be developing the Stenkalles Grund project in Lake Vänern to FID, as well as further development of Cloudberry's offshore wind portfolio in the Baltic Sea where the company has a diversified portfolio of both shallow water and conventional offshore wind projects. She will join Cloudberry immediately and be fully operational in her new role by 1 January 2022 at the latest.