Published: 29 January 2020

29 January 2020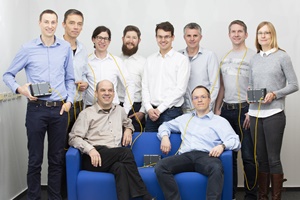 Bachmann electronic has opened a new office in Rendsburg, Germany with a team of 10 wind energy experts who have more than 20 years experience in turbine control technology.
This team, lead by Martin von Mutius, will extend the knowledge, capability and support in Bachmann for the turbine retrofit market. The team will work close together with the existing teams in Bochum, Silkeborg and other offices and will develop turbine retrofit solutions based on the Bachmann Wind Energy Automation System. The aim of the new team is to provide turbine Life Time Extention (LTE), optimised efficiency and support wind farms in delivering affordable energy.