Published: 15 April 2021

15 April 2021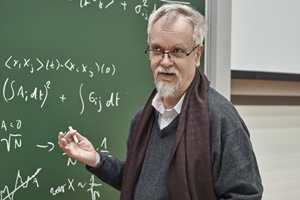 Bachmann Group has announced their acquisition of German tech start-up Indalyz Monitoring & Prognostics (IM&P).
Owner of IM&P, Professor Michael Schulz and his team are specialised in the development, implementation and operation of intelligent monitoring software with the aim to optimise predictive and preventive maintenance by designing new mathematical models and artificial intelligence algorithms. Established in 2015, IM&P are specialists in machine analysis based on high-precision Condition Monitoring Systems (CMS). After collecting detailed information from individual components, their team of experts apply in-house algorithms to obtain maintenance-related knowledge.
Related Articles
Wind Power Scada (WPS), the latest system solution from Bachmann, is based on the functions of Bachmann's Wind Turbine Template (WTT) controller software package, which contains the most important str ...Windtech International - Windtech International is the worldwide information magazine for the wind energy industry. It provides the ideal forum for the promotion and explanation of new products, techniques and applications. This trusted and well-respected source of information is read regularly by an increasing readership

Bachmann has launched a new product for pure web visualisations on the market called M1 webMI pro. A slimline web server that is directly installed on the M1 controller enables the connection of any v ...Windtech International - Windtech International is the worldwide information magazine for the wind energy industry. It provides the ideal forum for the promotion and explanation of new products, techniques and applications. This trusted and well-respected source of information is read regularly by an increasing readership