Published: 13 September 2022

13 September 2022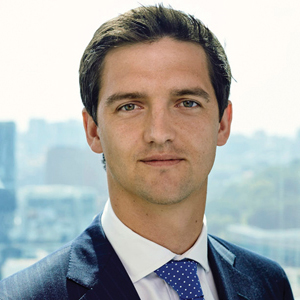 In this article, we explore some of the considerations concerning the financing and bankability of wind turbine installation vessels. We have seen a diverse group of financiers interested in financing vessels in the offshore wind sector and, while the nature of the financing available will depend to a large extent on the employment of the vessel, there are various issues they need to consider.
By Richard Smith, London Maritime Partner, Watson Farley & Williams, UK
Drive for New Builds
Market requirements have shifted to larger capacity wind turbine installation vessels (WTIVs) and purpose-built wind foundation installation vessels capable of handling the largest monopile foundations. This requirement for specialised vessels and environmental pressures across the whole supply chain will lead to older vessels becoming obsolete at the installation phase and also drive demand for new-build WTIVs.
Short-Term Employment
As the sector evolves, while ideally shipowners and financiers want to see long-term employment, we have not seen this so far and it raises the question as to how any financier can get comfortable with the remarketing risk on vessels unless the shipowner has a substantial balance sheet, a series of employment contracts with later delivery dates, or other support to mitigate that risk.
The track record and experience of the management team to be able to demonstrate that they are able to win future contracts will be particularly important here.
Given the short-term nature of the employment contracts, there are likely to be periods of assured profitability for these vessels in the early years following construction, so financings could be structured to capture that cash with appropriate and flexible payment profiles and cash sweeps.
Quality of Counterparties and Global Reach
The quality of the charter counterparties and the charters in this initial post-construction phase will be particularly vital to financiers as they seek to ensure their expected returns are secured through these initial contracts. It will be important for financiers to establish the creditworthiness of the charterer and whether any guarantees will be in place in respect of the charter obligations.
Any aspects of the charter that affect an owner's ability to service the debt will be heavily scrutinised by financiers.
Owners will likely seek to take advantage of worldwide demand and redeploy their vessels in multiple jurisdictions. However, installation vessel owners will have to demonstrate to financiers that they are able to navigate their way through evolving local content requirements, for example in Japan and the USA.
Export Credit Agencies and Other Collateral Support
Export credit agencies (ECAs) will have a key part to play in the financing of WTIVs, especially given the high construction costs. Shipowners and shipyards will be very keen to build the vessels with ECA support. We believe that this will involve both yard-linked ECAs in Asia and the European ECAs, which provide key technical equipment for vessels globally.
When ECA support is not available, financiers will likely look for corporate or other collateral support from parent companies with a significant balance sheet. This might lead the market to be driven by the bigger players. However, there are still likely to be mavericks and speculators in the installation sector – just as there have been in drilling and various other offshore sectors over the years.
Technology Risks
Like with any new-build financing, there will be an element of technology risk. As these vessels form part of the renewable energy chain, there will be a focus by developers on a vessel's carbon footprint. Vessel owners will need to determine what fuel system to use moving forward and be able to demonstrate to their financiers and the charterers that this is a viable solution.
In addition to the choice of fuels, technology developments in installation methods will be key to financiers' considerations and their bankability analysis. The continued development of the floating wind market is another key consideration.
Conclusions
We have sought to highlight a few of the financing and bankability considerations in respect of WTIVs but this is not an exhaustive list of considerations and each financing will likely be different depending on the fact pattern.