Published: 19 July 2023

19 July 2023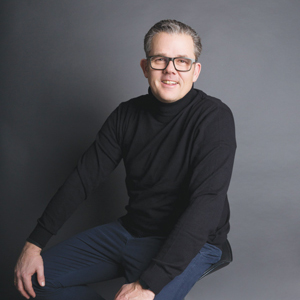 The German wind energy market has rebounded after a slump in recent years, with wind turbines generating a significant share of the country's electricity production. Legislative changes are helping to accelerate the expansion of wind energy. This positive trend is reflected by the technology trade fair HUSUM WIND 2023.
By Arne Petersen, Project Director of HUSUM WIND, Germany
In 2022, wind turbines installed in Germany generated around 124TWh of electricity. That corresponds to a share of around 22% of total gross electricity production despite the fact that a maximum expansion of around 6,500MW of capacity in 2017 was followed by a major slump in the wind energy market to only 1,650MW of new capacity in 2019. In 2021, the German wind energy market stabilised again. Since 2022, we have seen a real turnaround. HUSUM WIND reflects this development – the trade fair for renewable energies for the German market is almost already fully booked.
The amendment to the Renewable Energy Sources Act (EEG), which was passed in July 2022, stipulates that the output of onshore wind energy is to increase by up to 10GW per year. By 2030, Germany is expected to have installed onshore wind capacity of around 115GW. The expansion targets for offshore wind have also been increased: 30GW by 2030 and 70GW by 2045. Another driver is the new Wind Energy Surface Area Requirements Act (WindBG), which entered into force at the beginning of the year. The WindBG sets individual surface area targets for each federal state for the expansion of onshore wind energy – an average of 1.4% of the surface area of the 13 largest states is to be achieved by the end of 2027 and an average of 2% by the end of 2032.
Therefore, it comes as no surprise that German politicians at both federal and state level are paying tribute to the renewed importance of wind energy. Robert Habeck, Federal Minister for Economic Affairs and Climate Action, is the patron of HUSUM WIND 2023 and will open the technology trade fair. Together with Olaf Lies, Lower Saxony's Minister for Economic Affairs, Transport, Housing and Digitalisation, and Tobias Goldschmidt, Schleswig-Holstein's Minister for Energy Transition, Climate Protection, Environment and Nature, as well as industry representatives he will discuss the wind energy situation in Germany.
Between 2017 and 2019, the industry lost more than 40,000 jobs and with them a lot of knowledge. Since 2020, there have been signs of a recovery. The demand for skilled workers in the wind industry and renewable energy sector has never been higher. Due to the strong growth of the industry, companies are looking more than ever for qualified young professionals from a wide range of disciplines. Therefore, this topic is also part of the HUSUM WIND programme. The WINDCareer job fair gives companies the opportunity to present themselves as employers to professionals, newcomers and young talent.