Published: 08 June 2021

08 June 2021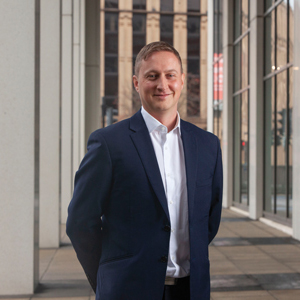 The future of green hydrogen looks bright, with many individuals and companies currently taking a much greater interest in the field. Barry Carruthers, Hydrogen Director at ScottishPower, explores the benefits and challenges being faced in the sector, as well as the importance of a viable business model for accelerated energy transitions.
By Barry Carruthers, Hydrogen Director, ScottishPower, UK
Three green hydrogen energy projects have recently been announced by ScottishPower that we are excited about. In collaboration with Global Energy Group, we are looking to bring green hydrogen to the Port of Nigg in order to support future offshore wind facilities and operations. We are also heavily involved in the flagship North of Scotland Hydrogen Programme at the Port of Cromarty, where we are working with various partners, including major distilleries, to deliver green hydrogen there too. Perhaps our most innovative project is still in the planning stages – we are hoping to build the UK's largest electrolyser (20MW) at Whitelee, supported by solar and wind energy as well as cutting-edge battery storage. The goal is to be producing green hydrogen by 2023.
Industry progress so far is very encouraging and there will be greater opportunities for more companies to get involved in green hydrogen as it matures. With costs already going down and market predictions optimistic for further reductions, there are also more opportunities for new players. The business model they adopt will be critical to their success.
To overcome one of the main speed bumps in rapid development of green hydrogen, we need a framework and government policy to support business and industry visions for market upscaling. We need sectorial targets, support mechanisms and funding schemes, although we hope these fundamental building blocks will come with the government's hydrogen strategy soon enough.
It is also important to see an industrial transition from carbon-emitting energy sources to those with zero carbon emissions. There are many grey hydrogen users, but they need to be converted to green hydrogen. To move away from fossil fuels, existing plants and operations must be adapted – a new mindset is required.
To achieve this and more, we need to see three things:
1. Capital grants, aligned with government strategies to get projects going – as is important in any emerging sector.
2. Management of transition costs for the end user – making industrial processes and transportation modes ready for green hydrogen is an important investment to facilitate decarbonisation for the end customer.
3. Tailoring of business models to support revenue streams and ensure that business cases can be made early in the transition.
Lots of the components needed for successful green hydrogen already exist. We have all the pieces of the puzzle, we just need to fit them together to make projects more attractive for more businesses.
The speed of sector growth will rely on accelerated development of the entire renewable energy market. Green hydrogen cannot be green without renewable power sources, which indicates the need for more solar photovoltaics and wind farms (offshore and onshore), for instance. Action is needed to streamline and accelerate deployment of renewables, which is the key to unlocking the potential of green hydrogen.
That said, green hydrogen will not be the right solution for every business or every end user. At ScottishPower, we explore green hydrogen options only after exhausting electrification opportunities and assessing the specific needs of a business. It is crucial to first understand where energy is used and why, and then design projects from there. Everything that we do in the sector is customer-led. The demand for renewable energy is out there, we just need to develop the right solutions for each business. It is critical that green hydrogen projects are only developed with a customer in mind to make it work. Where the business model is appropriate and there is a real need for it, green hydrogen is a lifetime solution – it will never need to be changed as every step in the process in sustainable. By taking action now, green hydrogen will play a major role in global decarbonisation.