Category: View from Inside

View from Inside

Published: 21 July 2021

21 July 2021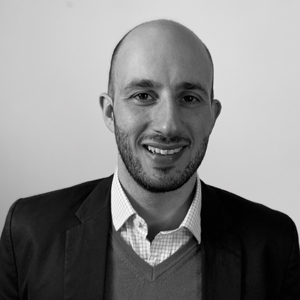 As the wind industry matures and a growing number of wind turbines reach obsolescence, the industry needs to work collaboratively to make assets more efficient, tackle new challenges and create sustainability in the O&M supply chain.
By Gordon Mina, Head of Sales, Renewable Parts, UK
The service industry is under pressure to cut costs, fuelled by the success of independent service providers (ISPs) and continued market liberalisation, inevitable in a maturing industry where knowledge disseminates over time and opportunities to step away from incumbent OEMs increase.
As owner/operators choose self-maintenance options across assets they face the same problems OEMs did five years ago, including cost pressures to maintain more megawatts with less headcount or managing a parts inventory across multiple storage locations.
The UK is coming to a peak of turbines reaching 10-year anniversaries, with more reaching this milestone in the next two years than in the previous six years combined. Of these, 20% are from OEMs that no longer exist and models that are no longer manufactured. Europe will also see a sharp increase in the proportion of installed capacity reaching the second half of its design life, resulting in a demand for more parts, often ones that are harder to source.
In this environment of increased cost pressures and ageing fleets, much of which is either obsolete or outdated, it can be hard to balance long-term availability of turbines against shorter-term operational decisions. The following aspects exacerbate the situation:
Centralised procurement functions have a singular cost as an overriding key performance indicator (KPI) and regardless of whether procurement managers are aware of the importance of turbine availability, isolated KPIs work against a balanced approach.
OEMs have sought to retain service contracts without the interference of owners and have had to subsequently defend this position from ISPs. Multi-brand offerings from OEMs coupled with the increasing trend of operators electing to self-maintain has made the market more competitive. This intense competition and fluidity has resulted in an industry that is resistant to share data, often with a lack of transparency when companies engage with the supply chain on O&M.
Large-scale wind farm owners have sought to encourage competition, tendering sites on short-term service contracts, incentivising short-term investment strategies which can have a positive effect on near-term availability but not rewarding or encouraging behaviours which benefit longer-term availability of assets.
Brexit and COVID-19 have put strain on both the supply chain and service teams, making it harder for owners / service providers to maintain inventory or proactively provide maintenance.
Collaboration with the Supply Chain
There is not just one solution to the challenges faced by the O&M sector but rather a toolkit of solutions which can be applied as required:
Obsolescence: before supplies of an obsolete part diminish, leading to downtime, the refurbishment of such components should be explored. Refurbishment is often driven by cost savings but customers are recognising refurbishment as an answer to parts no longer manufactured or with excessive lead times.
Stagnant: many turbine models are not yet in the obsolete category; however, they are no longer developed or improved, and OEMs may also be inattentive to known failures as the priority remains on new sales. By working closely with the supply chain, turbine owners are well-placed to develop either upgrades, such as retrofitting of auto-greasing, or solutions, such as remanufacturing, where components can be improved during refurbishment, prolonging operational life.
Cost pressures: with most parts spent on turbines resulting from unscheduled maintenance, the industry is in a perpetual cycle of short-term decision-making. By being more transparent with the supply chain, the opportunity to lock in costs and availability of parts is achievable. Communicating with preferred suppliers and providing historical usage will enable suppliers to shorten lead times and offer volume discounts, while owners can hold less inventory.
Sustainability: once a 'tick-box exercise', sustainability is at the forefront of many business decisions and is becoming of greater importance to wind energy O&M. Working in collaboration with suppliers can ensure that service providers meet the sustainability KPIs implemented by energy providers. Refurbishment is an obvious route to improving the sustainability of operations, though packaging and logistics are areas that need further attention.
Labour constraints: as service providers grow, whether a self-maintaining asset owner or an ISP, there will be points where technicians become stretched. We are seeing a recognition from our most sophisticated customers that there is a benefit from outsourcing certain activities. A good example is procuring service kits – technicians and site supervisors spend less time arranging the procurement, distribution, receipt and assembly of consumables, and more time on turbines, ultimately leading to increased availability.
The O&M supply chain is evolving to meet demands, but the greatest improvements will come with increased collaboration. As with other mature industries, the make-or-buy decision will become more of a consideration and with it the opportunity exists for service providers to increase efficiency, innovate and become more sustainable.