Published: 01 September 2021

01 September 2021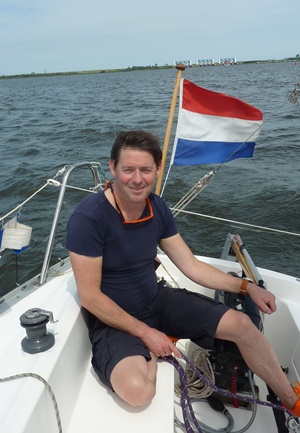 HUSUM Wind 2021: first European on-site trade fair since the pandemic began
HUSUM Wind 2021 will take place as scheduled from 14 to 17 September as a presence trade fair. For the first time since the outbreak of the pandemic in spring 2020, it will be possible to host an important trade fair for the wind and renewable energy sector as an on-site event.
Over 350 exhibitors will present product innovations and technology in Husum, Germany. The special topic of this year's exhibition will be wind hydrogen. The offshore sector as well as industry and politicians in Germany and across Europe have recognised the potential of the production of climate-friendly hydrogen and green fuels. However, for the first time in more than 10 years, there will be no expansion of offshore wind energy in Germany in 2021. This expansion gap is not the expression of a lack of interest on the part of investors or a lack of strength on the part of the industry but a consequence of political decisions, the effects of which are now becoming visible for the offshore wind industry in Germany. This development can only be counteracted by raising the expansion targets for offshore wind energy, retaining skilled workers, and concretising expansion plans for green hydrogen. Events like HUSUM Wind play an important role in convincing governments and politicians to take the necessary actions.
Side events
Alongside the exhibition, a number of industry associations are organising this year's forums and panel programmes.
The national offshore and onshore wind association and innovation cluster WAB is organising the Wind Industry & Green Hydrogen Forum, focusing on green hydrogen, wind power and value creation. Discussions will focus on the National and North German Hydrogen Strategy, the importance of offshore wind for the growing hydrogen economy, and the potential and innovations for value creation and employment along the supply chain.
The open forum Economy Meets Ecology, organised by watt_2.0, will feature a programme of lectures on all four days of the fair with a different focus each day. Practical reports will alternate with discussions and technical and impulse lectures.
The international matchmaking programme Husum H2 and WindMatch 2021 offers to arrange first meetings with international experts. The matchmaking forum is organised by the Enterprise Europe Network, whose core tasks include supporting small- and medium-sized enterprises in internationalisation.
The VDMA Wind Industry Working Group will hold a panel discussion on challenges in the supply chain – digitalisation, standardisation and sustainability. Together with suppliers and manufacturers in the wind industry, current challenges around post-use concepts will be highlighted and supply chain solutions discussed.
HUSUM Wind has always been more than just a trade fair. It is the HUSUM atmosphere, the congress and special events, all bound together by the special HUSUM spirit. Hopefully we can enjoy this spirit once again during this year's exhibition.
I will be in Husum and will be there for the duration of the event. I would be happy to meet many of you there to catch up after a long pause in seeing each other in person.
If you want to meet up for a coffee, a beer or just a chat, feel free to get in touch with me.
See many of you in Husum!
Enjoy reading,
Floris Siteur
Publisher