Published: 09 November 2021

09 November 2021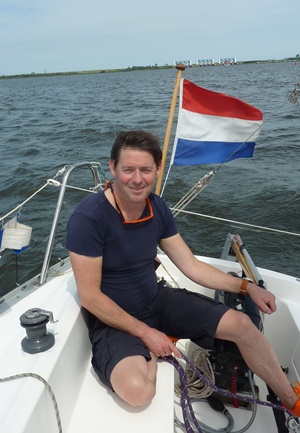 COP26: Moving away from fossil fuels
COP26, the United Nations Climate Change Conference of the Parties, is coming to Glasgow, UK, in November 2021. More than 190 world leaders will attend this conference, which many believe to be the world's last chance to get runaway climate change under control.
To meet the goals of the Paris Agreement, we need to move away from coal and towards clean power much faster than at present. Solar and wind power are now already cheaper than coal in most countries, generating more and more jobs. Renewable energy employment worldwide reached 12 million in 2020, up from 11.5 million in 2019, according to the eighth edition of 'Renewable Energy and Jobs: Annual Review 2021'. The report was released by the International Renewable Energy Agency in collaboration with the International Labour Organization. Both solar and wind energy are leading global employment growth in the renewable energy sector, accounting for a total of 4 million and 1.25 million jobs, respectively.
Several initiatives from NGOs and industry players are urging governments to speed up the transition to renewables. For instance, Climate Action Network Europe with 185 member organisations across Europe, representing over 40 million European citizens, recently launched a call to action. The coalition demands a faster, fair and sustainable energy transition to 100% renewable energy by 2040. Also, wind energy companies and associations from around the world have launched such an initiative – the Global Wind Energy Coalition for COP26. The Global Wind Energy Coalition will carry out a series of activities to help governments, economies and communities to raise ambitions and remove barriers to scaling up investments in wind power in order to reach net zero targets and limit global warming.
In the Paris Agreement it was agreed to involve the financial industry more to speed up the transition to renewables. According to data compiled by Bloomberg, banks worldwide are still financing many fossil energy projects. Since the Paris Agreement was signed in 2015, banks have invested about $4 trillion in fossil fuel projects and already in 2021 banks have provided US$ 459 billion in financing for fossil fuel projects. On the other hand, banks do also invest in the energy transition. According to Bloomberg, banks have provided US$463 billion in green financing in 2021. But the pressure on banks from investors and climate activists to stop financing new fossil fuel projects is increasing. The same pressure is put on the oil and gas giants. A year ago I raised the question: are the big oil giants sincere or greenwashing? (Windtech International, Vol 16, No. 5) Maybe I should include the financial industry in this question too and urge it, instead of greenwashing, to put its money where its mouth is.
Enjoy reading,
Floris Siteur
Publisher