Published: 11 November 2019

11 November 2019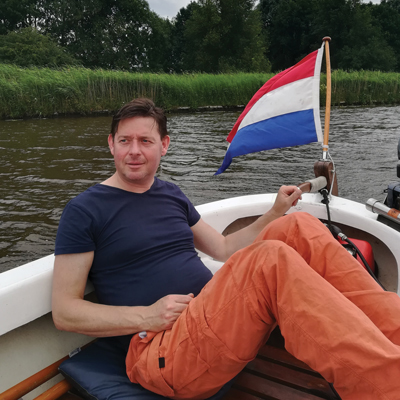 WindEurope Offshore 2019: Our energy, our future
Around 9,000 wind industry professionals will come together in Copenhagen this November for WindEurope's biennial offshore conference and exhibition. During the conference, 250 speakers will discuss the latest insights and trends. The exhibition hosts over 400 exhibitors who will show their products and services.
Offshore wind is now a global industry. 2018 saw 4.5GW of new capacity installed globally. European markets still lead the way, but China installed 1.6GW and the USA awarded contracts for developing 1.2GW in Massachusetts and Rhode Island. Other markets are giving signs of movement too, prominently Taiwan and India. Both the International Renewable Energy Agency (IRENA) and the International Energy Agency see offshore wind playing a significant role in the global energy transition, and IRENA estimates that offshore wind could reach 520GW of installed capacity by 2050. During the event, the Global Market Theatre is the place to meet the experts, find out about opportunities in major and emerging markets, and find the right partners for your offshore wind projects.
New in 2019 is the Safety, Skills & Training Zone. This zone is an area of 200 square metres showcasing the industry's commitment to an injury free working environment in offshore wind. Visitors can witness a series of demonstrations, including sea survival training using a specially constructed 60 cubic metre swimming pool, advanced rescue training from a 6+ metre high scaffold and slinger signaller training, incorporating crane, hook and load. Throughout the three-day schedule, the Zone will also play host to a programme of presentations, debate and networking, plus a final report from the European Union funded SIMULWIND project – the maintenance simulator for training O&M personnel in the wind energy industry.
The wind industry needs fresh voices and exciting ideas to tackle the challenges of the energy transition. The Innovation Park is where visitors will be able to find the start-ups and innovative projects transforming how wind works. The Innovation Park is located right on the exhibition floor in Hall E.
Windtech International releases Media Planner 2020
Looking ahead is important. Why not include Windtech International in your promotional activities to ensure that you reach a truly international readership? Windtech International is the only worldwide magazine for the wind energy industry with a technological focus and is the ideal forum for the promotion and explanation of products, techniques and applications. Because of our technical focus we serve a different readership compared with other general wind industry publications and many engineers read Windtech International on a regular basis. For 2020 we have prepared a Media Planner containing dates of magazine issues and copy guidelines/deadlines for contributors, circulation information, and information about advertising possibilities, etc. Feel free to
This email address is being protected from spambots. You need JavaScript enabled to view it.
to receive the 2020 Media Planner.
Hope to see you in Copenhagen!
Enjoy reading,
Floris Siteur
Publisher