Published: 04 February 2020

04 February 2020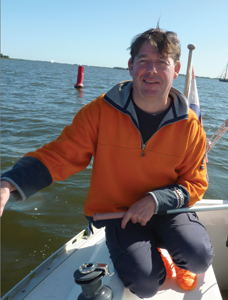 Launch of photo contest and new guest writer
Windtech International, sponsored by the manufacturer of obstruction lights Technostrobe, is launching a photo contest, Turbine Shots. Every week in our email newsletter (to sign up free of charge go to
www.windtech-international.com/nl
) and on our website we want to show you that wind energy is more than just a technology. It captures the imagination, inspires, fascinates and captivates.
We therefore invite you all to email us your stunning pictures of wind turbines inspired by 'light' (in the broadest sense of the word). After 52 submissions we will announce the winner of the best picture of the year!
Shine your 'light' on wind turbines!
New guest writer for Windtech Future
In 2015 we started the column Windtech Future in which the latest information about technology development and trends is shared. Starting with this issue, the column will be written by Feng Zhao. Feng Zhao is the Strategy Director for the Global Wind Energy Council. Zhao is a well-known wind industry analyst, having created and provided industry leading data and advisory services first for BTM Consult and then for FTI Consulting. His project experience includes advising on global supply chain management, market growth projection, product portfolio development, market entry and exit, regulatory and policy review, O&M, mergers and acquisitions, and dispute support. Zhao takes over from Philip Totaro who has written the column from the start. I hereby would like to thank him for all these years and making this column so successful.
In his first contribution, Zhao focuses on trends in the global gearbox market. Gearboxes are a critical component in a wind turbine, helping to convert rotational energy into electrical power to drive the energy transition across the world. It is expected that the global gearbox supply chain market will grow to 59.1GW in 2020. Go to page 11 to read more about Feng Zhao's view of the global gearbox market.
Let me end this Publisher's Note with the most important thing: my best wishes for 2020. I hope it may bring health and prosperity for you and for your families.
Enjoy reading,
Floris Siteur
Publisher