Published: 07 July 2020

07 July 2020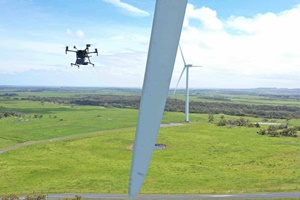 Sulzer & Schmid has announced that Vestas extends the use of its new DJI drone-based blade inspection technology to offer inspection services across the Asia-Pacific region.
To bring this new solution to the market, Sulzer & Schmid and DJI have combined their respective expertise to develop a new flight technology stack which enables the industrial grade unmanned aerial vehicle (UAV) DJI Matrice 210 to autonomously inspect wind turbine blades.
The autonomous flight hardware and software are sub-components of the 3DX Inspection Platform of Sulzer & Schmid. This cutting-edge platform supports the entire inspection workflow which includes data capture, processing, and result exploration. Vestas has initially deployed the solution in Australia and, will now be expanding the service to other countries in the Asia Pacific Region.