Published: 20 October 2022

20 October 2022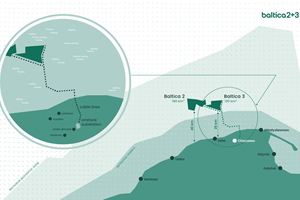 The Regional Director of Environmental Protection in Gdansk, Poland, has issued a decision on the environmental conditions for the connection infrastructure of the Baltica offshore wind farms, Baltica 2 and Baltica 3.
This decision allows the project developers, PGE and Ørsted, to continue with the project and to start working on the building permits. These are the last administrative requirements that will allow the Baltica 2+3 project to mature towards taking a final investment decision and then move from planning to investment execution. According to the project's first phase schedule, Baltica 3, up to 1045.5 MW, the first energy introduction into the grid is planned for 2026. The next phase, Baltica 2, with up to 1497 MW, is expected to start production in 2027.