Published: 13 August 2019

13 August 2019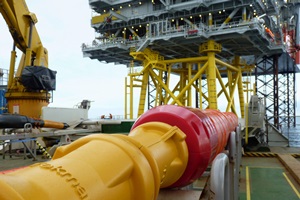 Tekmar Energy has announce that subsea power cable provider JDR Cables, part of TFKable Group, have selected the Tekmar Cable Protection System (CPS) TekLink Mechanical Latch for the Formosa 1 Phase 2 offshore wind farm.
For the project Tekmar will be providing approximately 60 cable protection systems and a further 60 hang off clamps which hold the subsea cable in place within the turbine transition piece. As part of the project, Tekmar will be supplying their TekLink cable protection system for all inter array and export cables. Formosa 1 Phase 2 is a project located 6km from the shore of Taiwan, consisting of 20 turbines and will provide a total of 122 MW in water depth of approximately 15-30 metres. The project is set for completion in 2019.