Published: 25 June 2020

25 June 2020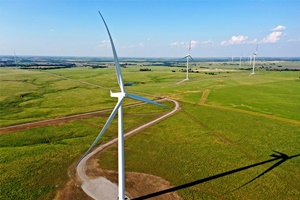 Southern Power has announced that the 200MW Reading wind facility in Osage and Lyon Counties, Kansas, USA, is now operational. The carbon offsets generated by the Reading Wind Facility are being sold to Royal Caribbean under a 12-year power purchase agreement. These carbon offsets are certified with Verra using the Verified Carbon Standard Program, a voluntary greenhouse gas program.
Reading Wind Facility consists of 62 wind turbines manufactured by Siemens Gamesa. Siemens Gamesa is responsible for the annual maintenance service plan and providing qualified personnel to support the 20-year Long Term Program (LTP) that covers all up-tower maintenance. Southern Power will perform the balance of onsite plant operations and maintenance. Southern Power's Remote Operation Center is responsible for 24-hour monitoring. Southern Power acquired Reading wind facility in August 2018. Renewable Energy Systems (RES) served as the developer and constructor of the site.