Published: 24 October 2018

24 October 2018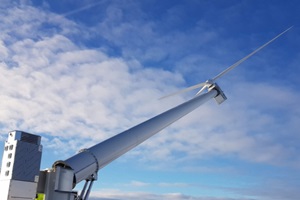 Solid Wind Power installed a SWP-25-kW turbine in the city of Sisimiut, Greenland. Solid Wind Power was selected by Nukissiorfiit, Greenland's Energy Supply, as a supplier of one of two small wind turbines for an attempt to produce more green energy in Greenland and to develop "off grid" projects.
Off-grid turbines will give isolated areas, without grid, the possibility to produce electricity by reducing the use of fossil fuels. The company expects to install more turbines after the city of Sisimiut and the energy company Nukissiorfiit have completed the test period.