Published: 22 May 2020

22 May 2020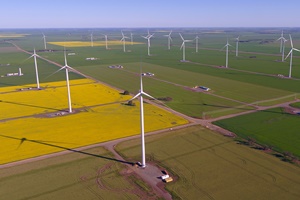 Siemens Gamesa Renewable Energy has secured a 30-year contract to provide full-scope operation and maintenance services for the 226-MW Murra Warra wind farm, consisting of 61 Senvion turbines in Victoria, Australia.
The project features turbines with a capacity of 3.7MW each with a 144-meter rotor. Siemens Gamesa has assumed responsibilities for servicing both the wind turbines and the electrical balance of the plant.