Published: 20 January 2023

20 January 2023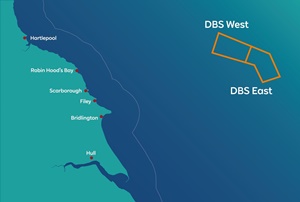 RWE has signed Agreements for Lease with The Crown Estate to develop the two offshore wind farm sites known collectively as Dogger Bank South (DBS).
DBS East and DBS West are located over 100km offshore in the shallow area of the North Sea known as Dogger Bank. Each project could have an installed capacity of up to 1.5GW. RWE has already spent almost two years developing the project at its own risk in order to fast-track DBS. So far, this has included offshore and onshore studies, collecting metocean data and a series of geophysical and environmental surveys. In July 2022, RWE submitted the Scoping Report for the DBS projects to the Planning Inspectorate which then issued a Scoping Opinion in September 2022. RWE plans to submit an application for Development Consent in 2024.