Published: 03 December 2020

03 December 2020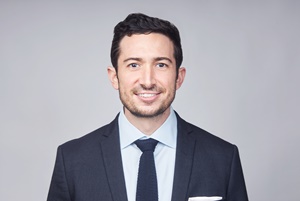 The Renewables Consulting Group (RCG) has announced the appointment of energy market specialist Craig Brown, who will work from RCG's New York office as well as its London headquarters.
Prior to joining RCG, Brown was Business Development Manager for Keystone Engineering, the design engineer for the 30 MW Block Island Wind Farm. Before Keystone, he was Senior Research Analyst in PFC Energy's Downstream Monitoring and Petrochemicals Group. Brown holds a BA in Economics from Drake University and a MA in International Affairs from the American University of Paris. His graduate studies focused on European oil and gas markets and energy diplomacy. He holds a visiting Researcher position at the Oxford Institute for Energy Studies where he studied offshore wind, oil refining and commodity markets, natural gas conversion technologies, petrochemicals and gas-to-liquids.