Published: 30 November 2018

30 November 2018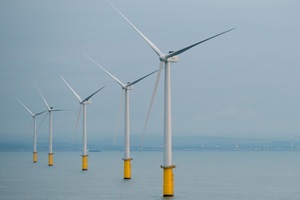 The Rampion Offshore Wind Farm off the UK Sussex coast is officially opened. Named after the county flower of Sussex, the 400MW site is the first offshore wind farm off the south coast of England.
After a three-year construction schedule involving a workforce of around 750 at peak times, all 116 turbines were put into operation in spring. A visitor center is scheduled to open on the beach promenade of the seaside resort of Brighton, by summer 2019, where interactive displays will provide information on climate change, offshore wind energy and Rampion. The wind farm is a joint project of E.ON, Enbridge and the Green Investment Rampion consortium. E.ON is responsible for the construction and operation of the wind farm.