Published: 08 January 2019

08 January 2019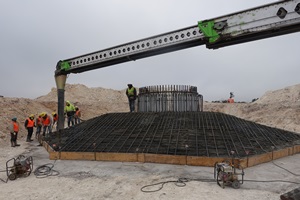 Invenergy has announced that it completed construction financing on December 19, 2018 for its 302.4MW Santa Rita East Wind Farm, located approximately 70 miles west of San Angelo, Texas, USA. Santander and Rabobank acted as co-lead arrangers and issuing banks, and Santander served as administrative agent for the deal.
Currently under construction, the Santa Rita East Wind Farm is the largest wind farm Invenergy has financed to date. Invenergy signed a Purchase and Sale Agreement with AEP Renewables for acquisition of a 75 percent interest in Santa Rita East at project completion. Invenergy will retain a 25 percent stake and continue to provide operations, asset management and energy management services as part of a 20-year agreement. Santa Rita East is scheduled to begin commercial operation by mid-2019.