Published: 17 May 2023

17 May 2023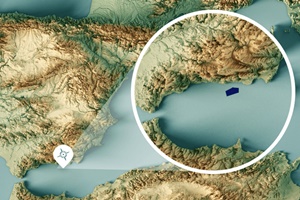 IberBlue Wind, a joint venture between Simply Blue Group, Proes Consultores and FF New Energy Ventures, has announced an offshore wind project on the Spanish Southern coast of Andalusia.
The project, called "La Pinta", will be off the coast of Granada and Almeria and will cover an area of c.316 km2, and will have up to 55 turbines with an installed capacity of circa 990MW. IberBlue has submitted the Initial Project Document (IPD), which includes its technical characteristics, to the Ministry for Ecological Transition and the Demographic Challenge (MITECO). The global investment required for the construction and maintenance of the wind farm will exceed €2,500 million.
This is the second offshore wind farm IberBlue Wind is developing in Andalusia. Last
November
, the joint venture announced its Nao Victoria project in the Alboran Sea, off the coasts of Malaga and Cadiz. It will also have an installed capacity of circa990 MW.