Published: 26 March 2021

26 March 2021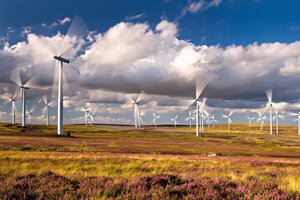 Fred. Olsen Renewables has received approval by Scottish Ministers for the extensions to two operational wind farms, Windy Standard Wind Farm in Dumfries and Galloway and Crystal Rig Wind Farm in the Scottish Borders.
Both applications were prepared and submitted on behalf of Fred. Olsen Renewables by Natural Power.

Windy Standard Wind Farm, located North East of Carsphairn and 10km south of New Cumnock, has been operational since 1996. It currently consists of 66 turbines and, combined with the newly consented extension of 20 turbines, will have an installed capacity of more than 150MW.

Crystal Rig Wind Farm is located approximately 11km south of Dunbar and 16.5km north-west of Duns, within the Scottish Borders. The original 25-turbine Crystal Rig Wind Farm first commenced operation in 2003. A further 60 turbines were added in 2010 and a further six in 2015. Combined with the 11-turbine extension, the wind farm will have an installed capacity of 262.5MW.