Published: 15 October 2019

15 October 2019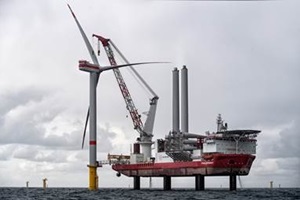 Deutsche Windtechnik has received an order to provide maintenance of the 32 Senvion 6.3M 152 turbines at the Trianel Windpark Borkum II offshore wind farm.
The main service tasks include troubleshooting the wind turbines (including guaranteed availability), remote fault elimination, spare parts management and logistics from Borkum or Emden. Trianel Windpark Borkum II is the second expansion stage of the municipal offshore wind farm in the Germany part of the North Sea. As part of the expansion, 32 wind turbines with a total output of around 200MW will be constructed and put into operation. Twenty municipal utilities, regional energy suppliers and municipal companies are involved in the Trianel Windpark Borkum II.