Published: 05 February 2019

05 February 2019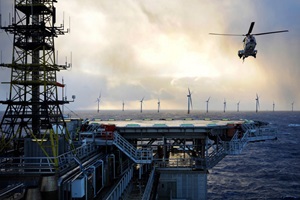 Gulen Industrial Harbour (Sogn og Fjordane county, Norway) has been awarded the contract for assembly site for the floating Hywind Tampen wind turbines before they are transported to the field in the North Sea. Hywind Tampen could become the world's first project to use wind turbines for electrification of oil and gas installations.
The contractor shall provide onshore and inshore areas for storage, assembly and commissioning of all the components for the floating wind turbines, as well as necessary infrastructure and facilities in the project period. The floating wind turbines will be towed to the field where they will be anchored, connected and put into operation. With a combined capacity of 88 MW, the 8 MW turbines will meet around 35 % of the annual power demand of the five platforms. No work will commence prior to an investment decision for Hywind Tampen.