Published: 27 April 2021

27 April 2021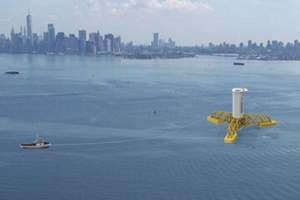 Cobra Instalaciones y Servicios, in consortium with Esteyco, has been hired to analyse the feasibility of the Elisa Technology, a concrete-made gravity-based foundation, for the development of the Empire Wind offshore wind farm.
The wind farm, developed by BP and Equinor, will be located 24-48 km offshore, south east of Long Island, NY, USA. This project, which was awarded to Equinor in 2017, covers 32,000 hectares with a water depth ranging from 18 to 40 meters and will have a capacity of up to 2GW.