Published: 13 February 2019

13 February 2019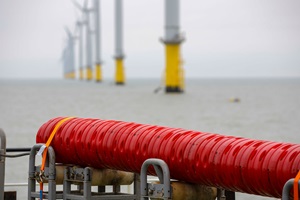 Royal Boskalis Westminster (Boskalis) has announced that it has signed a contract for the replacement and repair of a part of the inter-array cables at an undisclosed offshore wind farm.
The contract carries a value of approximately € 80 million. Boskalis will utilise three anchored barge spreads, including the cable repair assets Bokabarge 82 and recently acquired BoDo Constructor from Bohlen Doyen accompanied by a variety of support vessels.