Published: 26 June 2019

26 June 2019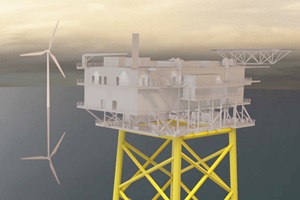 Vineyard Wind (Copenhagen Infrastructure Partners and Avangrid Renewables) and Bladt Industries have signed a contract for fabrication and delivery of the Vineyard Wind project's offshore substation.
The contract is an EPC contract covering the engineering, procurement and construction of a 3,000 ton offshore substation and a 1,500 ton jacket foundation. Bladt Industries will execute the project in close cooperation with Semco Maritime and ISC Engineering. The design is already underway by ISC Engineering and the electrical system will be performed by Semco Maritime. Vineyard Wind's 800MW Offshore Wind Farm will be sited approximately 14 miles south of Martha's Vineyard and 35 miles off the coast of the Massachusetts mainland.