Published: 27 June 2019

27 June 2019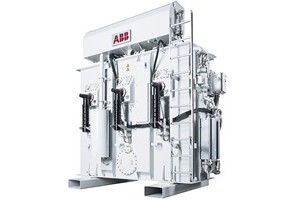 ABB has won an order from MHI Vestas Offshore Wind to supply its WindSTAR transformers for installation in wind turbines in the North Sea. Under the project, 100 transformers manufactured in ABB's transformer factory in Vaasa, Finland, will be supplied for Moray Offshore Renewable Power's Moray East offshore wind project.
The windfarm will have a capacity to generate 950MW of renewable wind power in Moray Firth (an inlet of the North Sea), 22 kilometers off the coast of Scotland. ABB's WindSTAR power transformers are designed to fit inside the wind turbine and can withstand strong vibrations, sudden movements and variable electrical loading, typical of wind power. The transformer is made with biodegradable and safe ester insulation fluid.