Published: 07 March 2022

07 March 2022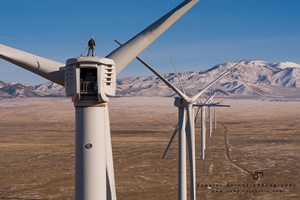 Bachmann has been awarded a control retrofit contract for the 58 Clipper turbines at the 145MW Milford I wind farm in Milford, Utah, USA.
The project is comprised of completely replacing the existing control system with the Bachmann M1 platform and providing new turbine control software. Additionally, each turbine will be retrofitted with an integrated condition monitoring system and the site's SCADA platform will be upgraded to Bachmann's Wind Power SCADA. The project will start during the first quarter of this year and be completed by the end of the year.