Published: 10 July 2020

10 July 2020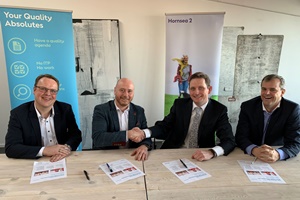 UK based wireless telecommunications provider, Vilicom has announced it is providing a mobile network during the construction, development and deployment of Ørsted's Hornsea Two offshore wind farm.
Vilicom will deploy a fully operational mobile network that spans the entire zone, allowing contractors and workers to have improved wireless access to data and information systems used during construction, as well as the ability to make regular cell calls using personal cell phone equipment. Vilicom's communication infrastructure will be built and tested in the UK prior to installation on Hornsea 2.
Currently in development 55 miles off the Yorkshire coast, Hornsea Two will comprise of 165 8.4MW turbines, across a 472km2 area, giving a combined total power output of 1.4GW.