Published: 09 March 2016

09 March 2016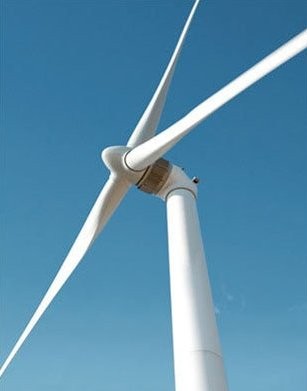 TÜV Rheinland has handed over a type certificate to the Italian wind turbine manufacturer Leitwind. The certification was done on a 1,5 MW-upwind turbine model LTW86 which is to be sold on international markets.
Amongst others the manufacturer in particular eyes at the Indian market where a considerable number of Leitwind turbines were installed since 2008. The GL2010 Guideline for the Certification of Wind Turbines was applied as certification standard.
Related Articles
Leitwind has announced that its new 4Q frequency converter, known as LeitDrive, will be installed in all Leitwind's turbines after successful testing of the prototypes. The decision to make LeitDriv ...Windtech International - Windtech International is the worldwide information magazine for the wind energy industry. It provides the ideal forum for the promotion and explanation of new products, techniques and applications. This trusted and well-respected source of information is read regularly by an increasing readership

Leitwind has announced the commissioning of the Deliceto wind farm, which is now grid connected and operating in Apulia, Italy. Leitwind was contracted by Elce Energia Spa in 2012 to build the 24MW ...Windtech International - Windtech International is the worldwide information magazine for the wind energy industry. It provides the ideal forum for the promotion and explanation of new products, techniques and applications. This trusted and well-respected source of information is read regularly by an increasing readership