Published: 22 March 2017

22 March 2017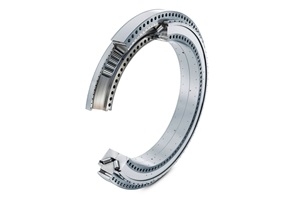 Schaeffler has developed a new, compact bearing unit for moment bearing concepts in rotor bearing supports. The flange-mounted tapered roller bearing unit allows all forces and moments in a bearing to be safely supported due to the large pressure angle and tight axial guidance of the rotor. The double row tapered roller bearing unit in O arrangement, with grease lubrication and seals, is supplied pre-assembled.
The inner rings are flange-mounted to the rotor while the outer ring is flange-mounted to the nacelle. The bearing clearance is preset and which reduces the logistics and mounting costs. As an option, the flange-mounted tapered roller bearing unit can be fitted with FAG GreaseCheck. The grease sensor is parameterised to the specific type of grease and provides optical measurement of the water content, turbidity and mechanical wear, as well as the grease temperature directly, in the bearing support.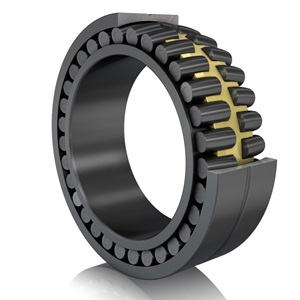 Further Schaeffler has optimised its spherical roller bearings for main rotor bearing supports. In order to optimise the bearing, both its micro and macro geometry were addressed. It was possible to reduce friction and pressures in the bearing, to improve the distribution of forces, and to increase the axial rigidity.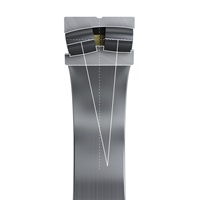 Schaeffler also developed a new asymmetric FAG spherical roller bearings. It increases the axial load carrying capacity and thus the operating life of main bearings in wind turbines. It allows a larger contact angle to be used on the bearing row subject to axial loads and a smaller contact angle on the bearing row subject mainly to radial loads.