Published: 02 May 2017

02 May 2017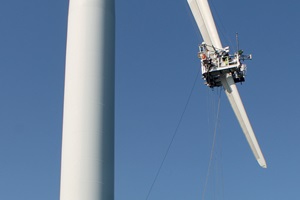 PP Techniq has announced that an undisclosed OEM has appointed PP Techniq's FFB360 Blade Access Platform as the only approved solution for their offshore wind turbines.
The FFB360 Blade Access Platform provides a safe working environment, high movable load capacity and a controlled and exact working position on the blades. The company has also developed an accessory package for the platform, which makes it possible to use it in poor weather conditions such as rain, snow and even at nighttimes.