Published: 01 September 2015

01 September 2015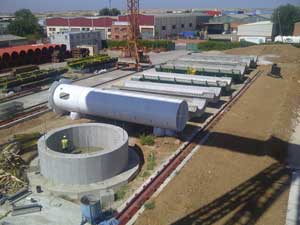 A Crane-Less Solution for Great Heights
Concrete towers have become an increasingly popular choice in the wind industry around the world because of their superior ability to support larger turbines at higher hub heights. However, this market is being constrained when it comes to increasing tower height because of the limited availability of the powerful cranes needed to erect such tall towers.
By Ramón López Mendizábal, Director, Esteyco, Spain
Want to read full articles? Sign up free of charge and login and read the full text of published articles on our website.