Published: 30 September 2015

30 September 2015
Development of a Collision Risk Model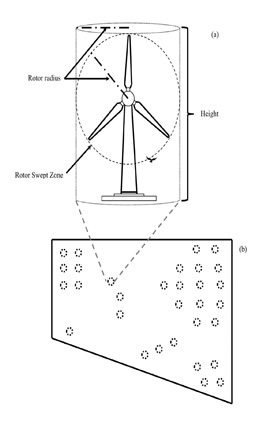 The US Fish and Wildlife Service (FWS), in conjunction with the US Geological Survey and Washington State University, have developed a statistical model that enables a wind facility to predict its expected number of bird fatalities in advance of construction. Avian fatalities at wind facilities are a serious consideration for both wildlife and wind facility managers. Many local, regional and international laws protect various bird species, making an understanding of a facility's potential impact invaluable for planning and conservation purposes.
By Dr Leslie New, Washington State University, Vancouver, USA
Want to read full articles? Sign up free of charge and login and read the full text of published articles on our website.