Published: 19 April 2021

19 April 2021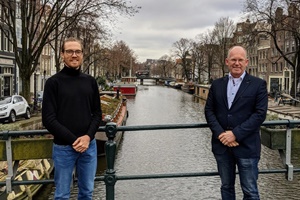 Sympower has raised EUR 5.2 million in its Series B. The funding comes from Kees Koolen, an early investor and former CEO and Chairman of Booking.com.
Sympower has produced a solution that stabilises energy grids and offers real-time monitoring and balancing of electricity supply and demand. Sympower's software solution can manage a wide range of electrical assets and processes, such as steel smelting, paper production, electric vehicles and HVAC systems, and utilise them to support the electricity system. The company is active in Finland, Sweden and the Netherlands, counting transmission system operators Fingrid, Svenska Kraftnät and TenneT as current customers. It also partners with Vattenfall in Sweden. The funds will be used to further rollout Sympower's platform and services across Europe, enabling the company to launch in attractive growth markets.