Published: 17 October 2022

17 October 2022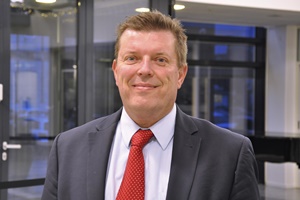 Survitec has announced the appointment of Robert Steen Kledal as the company's new Chief Executive Officer (CEO). As CEO, Robert will be responsible for setting Survitec's strategic direction.
He will lead the Survitec Executive team and sit on the Survitec Board. Robert has over 30 years of experience in executive level roles on a global scale. He was CEO at Wrist Ship Supply, a global ship and offshore supplier of provisions & stores, for over nine years. He has also held several senior positions, during his 21 years at Moeller-Maersk Group and served in the Danish Army as a Sergeant. In addition to his role as CEO of Survitec, Robert is also on the Board of Directors at Wrist Ship Supply and Blue Water Shipping, a global provider of tailor-made transport and logistics solutions.