Published: 24 March 2022

24 March 2022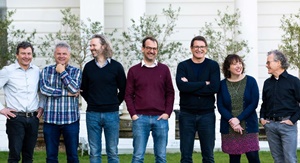 Structeam, a composite engineering consultancy, has announced the addition of five new shareholders. Gerry Northwood OBE, Jean-Luc Guillaume, Dr Roman Hillermeier, Dr Joseph Laux and Jo Chipperfield are experienced in the wind energy, automotive and transportation sectors as well as strength in materials development and organisational change.
The new shareholders will support the company's objectives within the renewables, automotive and marine sectors. These target improved sustainability in wind blade design and manufacture, the use of multi materials in EV battery enclosures, and the specification of composites in marine structures to increase energy efficient production and reduce CO2 emissions.