Published: 07 September 2018

07 September 2018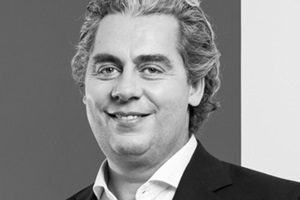 Senvion has announced the appointment of Yves Rannou as Chief Executive Officer effective March 2019, at the latest. Rannou will take over from acting Chief Executive Officer and Chief Financial Officer, Manav Sharma, who will continue in his role as Chief Financial Officer.
Rannou brings to Senvion over 20 years of global senior executive experience in the renewable energy industry at GE and Alstom. He was most recently President and Chief Executive Officer of GE Renewable Energy's Hydro division, a position he held since November 2015. Prior to his time at GE Renewable Energy, he worked for 18 years at French-multinational Alstom, until its acquisition by GE in 2015. During this time he functioned as Senior Vice President of the hydro business, as well as Senior Vice President of the wind business, where he was in charge of all activities related to onshore and offshore wind. He also served as a member of Alstom's Renewable Power Sector Executive Committee.