Published: 14 November 2018

14 November 2018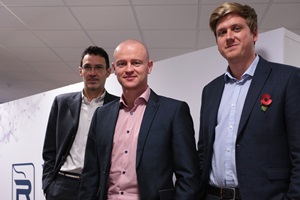 Rovco has established a dedicated business development team to support its growth plans and has appointed Paolo Cattaneo, Brett Laurenson and Alex Pretty as members of the development team.
They will be responsible for strengthening the company's market presence, geographical reach and effectively executing the firm's global growth strategy. They will also help to develop future technology and services required to support clients in the oil, gas and renewable energy sectors. Mr Pretty will focus on developing new opportunities in the offshore renewables market, Mr Laurenson will boost Rovco's presence in the global oil and gas industry, and Mr Cattaneo will work across both divisions.