Published: 27 June 2023

27 June 2023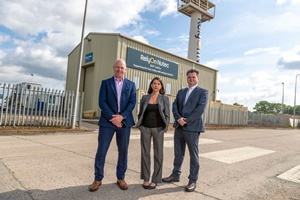 RelyOn Nutec UK (RelyOn) promotes Helen Dunn as Head of Sector – Renewables, to drive sector growth in offshore and onshore wind, carbon capture utilisation and storage (CCUS) and hydrogen.
Helen joined the business in 2022 as Regional Solutions Manager and in her role as Head of Sector – Renewables she will be responsible for growing RelyOn's customer base and service offering across the UK's growing renewable sector.
Graeme Wood, Regional Solutions Manager, also joins RelyOn. Graeme will be responsible for supporting the wider RelyOn business in the UK to develop solutions, such as Green Skills Boot Camps, aimed at directly addressing industry needs and challenges.
Helen and Graeme will be based at RelyOn's Teesside premises.