Published: 01 August 2019

01 August 2019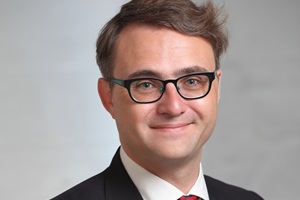 Mr Kubitschek has been working in Taiwan and the Greater China region for over a decade and he will lead local business development and client operations. Before joining RCG, Mr Kubitschek founded his own energy consultancy business, supporting Taiwan's nascent offshore wind industry.
His previous experience includes leading solar PV development in Taiwan for wpd. Mr Kubitschek also served with the German Trade Office Taipei, supporting German and Taiwanese companies and institutions develop and expand their activities in Taiwan or Germany. Mr Kubitschek is a member of the board of the Taiwan Renewable Energy Alliance and former Director of the European Chamber of Commerce Taiwan Low Carbon Initiative.