Published: 07 January 2020

07 January 2020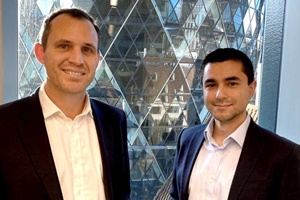 Offshore Wind Consultants (OWC) has hired two new principal consultants to further strengthen its operation in London, UK. The two latest additions to the OWC team are Heath Warwick, who has joined as a principal project manager, and Ali Haghighi, who has joined as a principal geotechnical engineer.
Heath Warwick started working in the renewable energy industry in 2004 and has been involved in projects from initial site identification and site development through to construction and handover. His main areas of expertise are offshore construction, transport & installation and general project management across all project phases. He has a Bachelor of Science Degree in Geology and Engineering Geology from the Canterbury University in New Zealand.
Ali Haghighi has more than 10 years' experience in geotechnical engineering within offshore wind and oil and gas. His areas of expertise include site investigation, offshore foundation design, and pipe-soil interaction assessment. Haghighi will be responsible for providing global geotechnical services, managing offshore wind projects and supporting ground risk business development in the US region. He has a BSc in Civil Engineering, MSc in Geotechnical Engineering, and PhD in Geotechnical Engineering.