Published: 03 August 2021

03 August 2021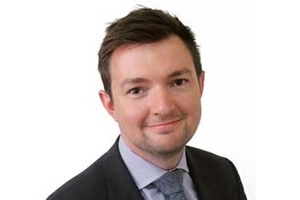 Will Cleverly, formerly managing director of offshore wind consultancy OWC, has been promoted to the newly established role of global managing director for renewables across the entire AqualisBraemar LOC (ABL) group, which includes OWC, Innosea, ABL, East Point Geo and Longitude.
Cleverly has been with OWC since 2013 and was appointed managing director in July 2019 after establishing the OWC Taipei office. Since then, under his leadership OWC has opened further offices in Korea, Japan, New York, and Poland, and broadened OWC's client offering including electrical and grid, wind yield and geophysics (including the acquisition of specialist UK based geo-consultancy East Point Geo).
Going forward, Cleverly will be responsible for the growth of the whole renewables offering in ABL. He will hold profit and loss responsibility for the OWC, Innosea and East Point Geo companies, focusing on organic and inorganic growth into all renewable segments including offshore and onshore wind, solar, storage and floating PV. He will also have a leadership and coordination role for other renewables activities from the wider group including its offering within marine warranty services for offshore wind.