Published: 02 June 2021

02 June 2021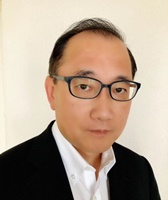 The Renewables Consulting Group (RCG) has appointed Masato Bannai as a Director in the company's Tokyo office. Mr. Bannai has more than 25 years' experience working across a broad range of technologies, such as offshore wind, solar PV and terrestrial wind.
Before joining RCG, Mr. Bannai most recently served with Sonnedix Japan overseeing EPC and operations and maintenance for several solar projects. Before Sonnedix, Bannai was General Manager for Marubeni Power Systems Corp where he managed the execution of engineering, procurement and construction contracts for several offshore and onshore wind projects located in Europe and Asia.