Published: 16 December 2016

16 December 2016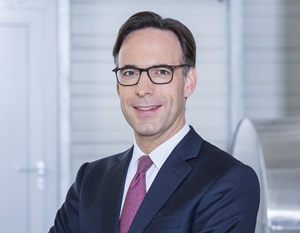 The E.ON Supervisory Board appointed Marc Spieker (41) member of the Board of Management and future Chief Financial Officer (CFO) of E.ON SE. He will join the Board on January 1, 2017 to take over as CFO from Michael Sen on April 1, 2017 who will then leave the company.
Marc Spieker has been with E.ON for almost 15 years. Apart from various roles in Finance at Group Management, he held several positions for E.ON in Sweden and Spain before taking over Investor Relations. Most recently, Marc Spieker was in charge of the One2Two project as part of the realignment of the Group, which was completed successfully with the Uniper spin-off in autumn of this year.